Introduction
Post Event Round-Up - World HR Summit -2022
Transforming the world is a crucial aspect that is helping us to explore more and more about the world across every sector. The Industrial Digital Revolutions are now making the world a better place. With the rapid growth in technology and knowledge-based industries and as a result of global competition, Human Resource Management systemis assuming a more significant and vital role in the present scenario. Its major accomplishment aligns individual objectives and goals with corporate goals and objectives. Strategic Human Resource Management focuses on actions that differentiate an organization from its competitors and aims to long-term impact its success.
After the tremendous success of two consecutive editions, the World HR Summit has organized the 3rd Edition 2022. This two-day executive forum has grown to become the ultimate platform to showcase innovative HR solutions and address the latest challenges faced by the HR industry. The summit aims to bring together the who's who of the Human Resources Industry to support HR leaders with an understanding of the importance of the ever-evolving role of technology and how it can play a crucial role in addressing today's problems and finding suitable solutions for tomorrow.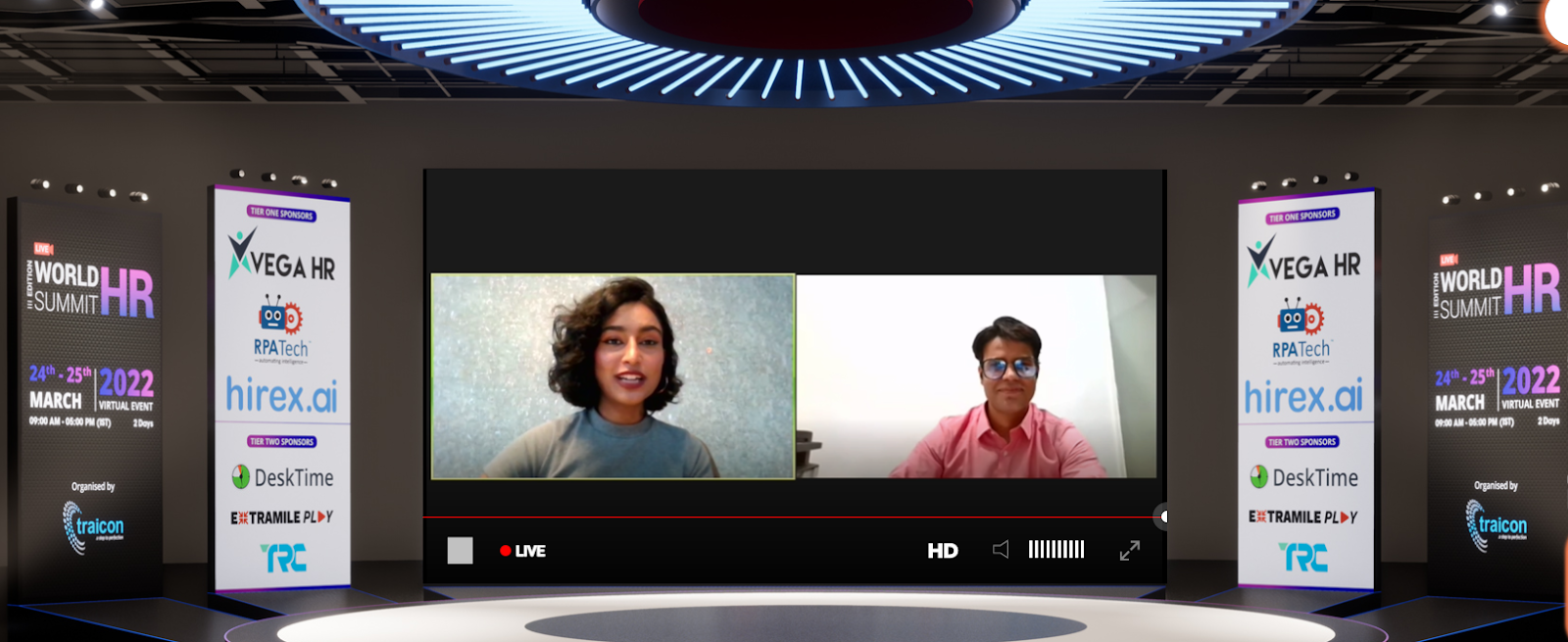 The initiative offers a global perspective on Human Resource Management, where our very own HR SME & Thought leader, Asim Jamil, spoke about retaining top talent in the era of great resignation by creating a culture of an engaged workforce. He said, going ahead with the discussion - "The relationship between employee-employer has transitioned across the years. A purpose and value-driven organization can retain employees better by caring for their individual, professional, and family needs. "
Why are Employees Quitting in the Great Resignation
Asim, also spoke in detail about why are Employees Quitting and focuses on two major reasons:
Employees are calling it quits as they feel that they don't have a Sense of belongingness with their company
Workers are 'epiphany-quitting' their jobs after the pandemic forced them to rethink everything about their lives.
Though there can be many other reasons, he says, creating a purpose-driven environment and a sense of belonging no matter how small the interventions might be to unleash the employees' purpose, would benefit the organizations.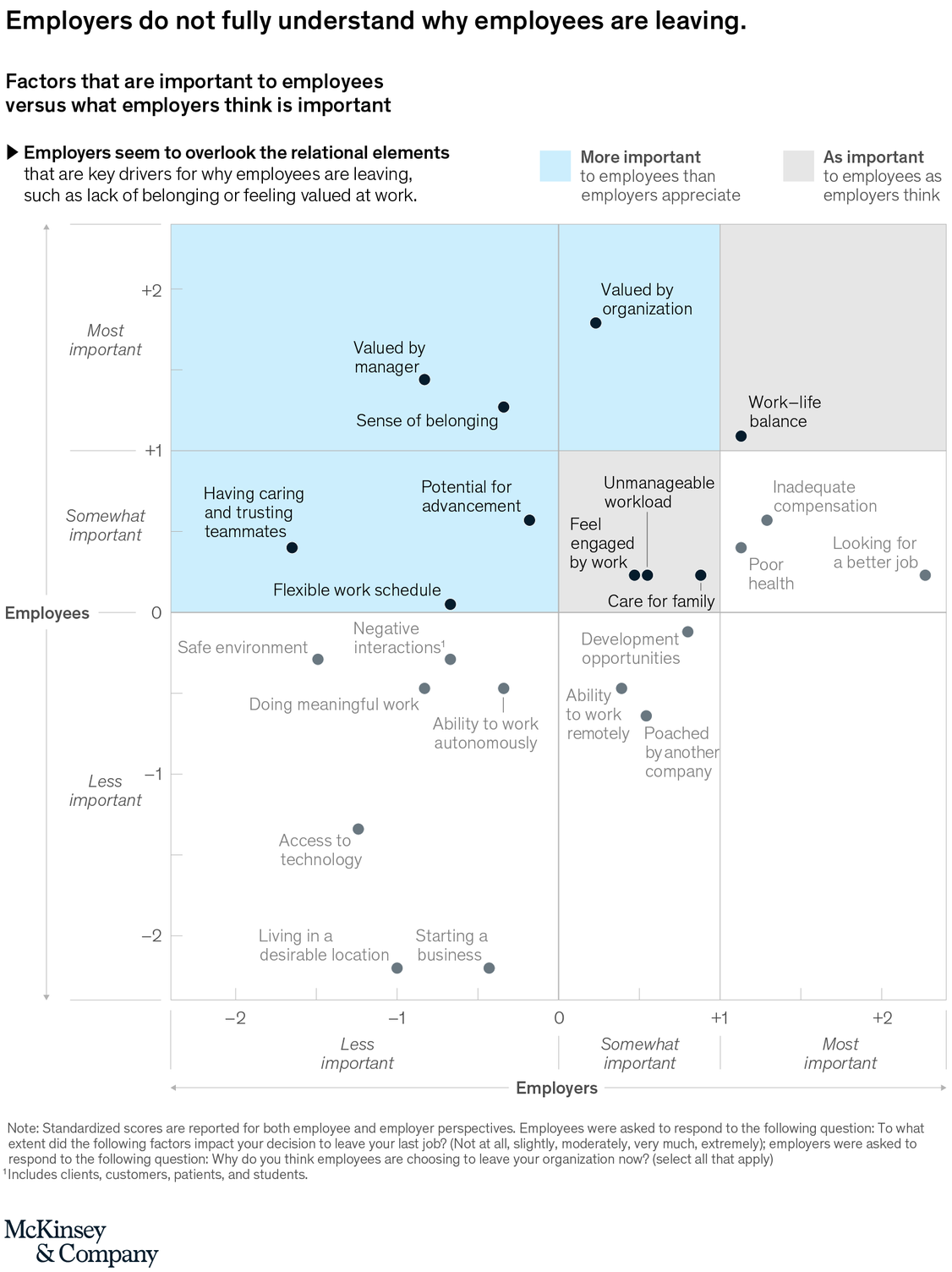 Source: Mckinsey

He also further emphasizes that weaving rewards into the organizational DNA can be taken as the next step by organizations in the current HR scenario. And this can be done with
Embedding Rewarding Behaviour as a part of values
Customizing Reward
Utilizing Gamification
Reinforcing positive Employee Engagement
Analysing and creating KPIs to understand how effective rewarding is
Understanding digitalization & technology in HR World
In the light of the above, the mind-boggling discussions on - "Understanding how digitalization & technology incorporation in the HR sector has been accelerated due to the pandemic." There were some eye-opening points by panelists Mr. Amit Rastogi and Mr. Laxminarayanan G. They highlighted - "How HR teams are increasingly growing tech-savvy, starting from understanding employee behaviours and motivation levels during the remote working environment to onboarding and retaining the top talent."
Moreover, they also talked about some exciting use cases of technology in the HR domains, such as automation in recruitment, standardization, employee, mood/ happiness index analysis, and creating highly customized bots to make the technology intervention more friendly.
Wrap Up
Altogether, the 3rd World HR Summit was an excellent opportunity to identify some of the latest solutions, technology, innovations, and strategies in real-time case study presentations, Q&A sessions, highly interactive panel discussions, and educational workshops. So, if you're looking for innovative solutions in place, get in touch with us at Vega-HR.
We are looking ahead to another insightful session next year!
Create a
culture

people want to stick to
Send rewards
Give shoutouts
Build a community
Gift experiences
Get a demo